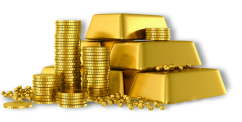 Benefits Of SIP
SAFETY
Unlike physical gold, it is virtually bought, and you don't have to worry about theft or expensive locker fees. Your gold is safely stored with us.
EASILY TRANSFORM INTO PHYSICAL GOLD
You can easily convert your digital gold to physical gold anytime in the form of jewellery from our website or Apps.
QUICK SELL
Sell anytime after 1 year of the lock-in period, without going anywhere, and receive money directly in your account.
MINIMUM BUYING QUANTITY
Digital gold does not require a large sum of money for buying. You can buy based on your budget with the minimum amount of ₹500/month.
How it works
BUY IT
Login with SIAM App or Website. Complete your account details with KYC, choose your time period (in years), installment amount, and nominee details & Choose your payment method.
ENCASH IT
Enter your bank account details and the amount will be credited into your given bank details straight away within 2-3 working days.
REDEEM IT
In case you are buying online, you can redeem it after the completion of the lock-in period of 1 year, choose the products which you want to buy & you can also buy gold coins & add them to the cart.